Engineering & Manufacturing Webinars
These are selected examples of informational webinars that we've had a role in producing, moderating or supporting for our clients in the Engineering & Manufacturing Industry.  Not only are we proud of these productions, these webinars have helped educate and move attendees through the sales cycle to become customers and advocates for our clients.
To learn how we can help you attract, engage and convert your webinar attendees to become your customers, contact us to discuss your webinar demand generation goals.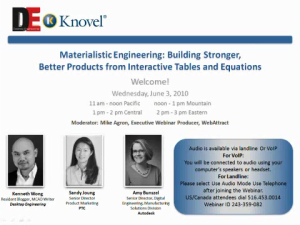 Materialistic Engineering: Building Stronger,
Better Products from Interactive Tables
Client: Desktop Engineering – Knovel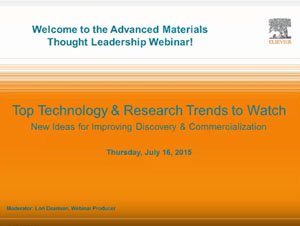 Top Technology & Research Trends to Watch –
New Ideas for Improving Discovery
Client: Elsevier – Knovel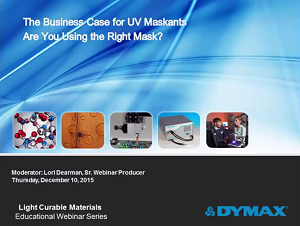 The Business Case for UV Maskants:
Are You Using the Right Mask?
Client: Dymax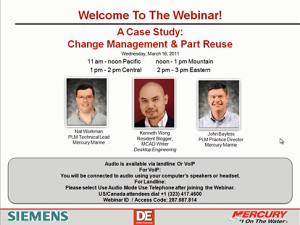 Mercury Marine Reduces Cost & Introduces Products
Faster by Streamlining Engineering Processes
Client: Desktop Engineering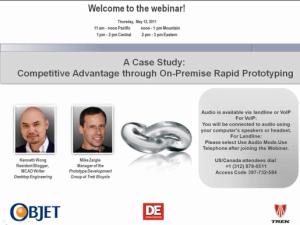 Competitive Advantage through
On-Premise Rapid Prototyping
Client: Desktop Engineering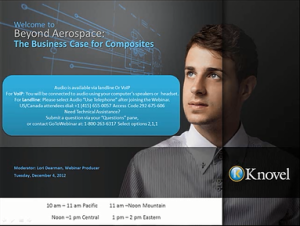 Beyond Aerospace: The
Business Case for Composites
Client: Elsevier – Knovel