WebAttract's Trusted Partners and Friends
Over the years, we've been fortunate enough to develop professional and personal relationships with industry trailblazers,
technology experts, and influential thought leaders. It's an honor to give these companies a special mention.
Because each of the services below complements what we do at WebAttract, we encourage you to click through
to find out more about their unique services. We don't just recommend these services; we use them, too.

Product Management Education
The Association of International Product Marketing and Management (AIPMM) promotes worldwide excellence in product management education. AIPMM provides value to its individual members, corporate members, strategic partners and sponsors by providing valuable content, training, education, certification and professional networking opportunities.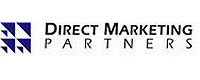 Lead Generation, Nurturing, and Telemarketing Services
WebAttract has formed a partnership with Direct Marketing Partners (DMP) to provide our clients with specialized services to keep the leads flowing and to help you reach your webinar demand generation objectives. DMP is a leading B2B marketing service provider, specializing in lead generation for the IT industry with a sub-specialty of targeting federal, state and local government.
Pipeline Optimization – Lead Generation, Nurturing, and Telemarketing Services
Through the use of multi-touch strategies and unmatched analytics, DMP's approach optimizes lead pipelines to achieve measurable, robust ROI for its clients. DMP's core competencies include sales lead generation and qualification, direct and channel partner lead pipeline management, list building and audience acquisition. For more information, watch the DMP and WebAttract webinar "How Fat Is Your Goose? – High Impact Lead Nurturing Tactics to Get More Golden Eggs from Your Prospect Database". Direct Marketing Partners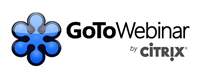 Webinar & Video Hosting Platforms
Reach your target audience faster and more affordably than ever before with GoToWebinar. A self-service interface to plan, present, record and analyze unlimited Webinars with up to 1,000 attendees each – all for one flat fee.
Webinar & Video Hosting Platforms
Try it FREE and see how you can:
Set up Webinars quickly and easily
Present to hundreds of people at once
Follow up and qualify leads faster
Backed by tried-and-true technology, GoToWebinar makes it easy for anyone to conduct effective, professional Webinars. Start a free trial now

Email Marketing Automation Software
WebAttract uses SharpSpring for integrating key marketing and lead generation process for email marketing, nurture marketing, landing pages, social media publishing, and lead scoring for supporting our multichannel marketing needs.
Email Marketing Automation Software
Designed for agencies and businesses, SharpSpring is a flexible platform that delivers sophisticated, affordable marketing automation with a simplified, intuitive interface. SharpSpring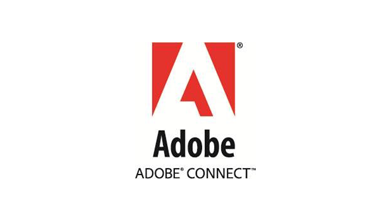 Web Conferencing Software
Adobe Connect web conferencing software service offers immersive online meeting experiences for collaboration, virtual classrooms and large scale webinars.
Web Conferencing Software
Adobe Connect Webinars – The all-in-one webinar solution for marketers:
Immersive experiences
Robust registration
Fully customizeable events
Built-in analytics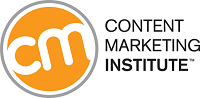 Thought Leadership Services, Coaching & Mentoring
Our other content marketing partner is the Content Marketing Institute, the leading global content marketing education and training organization, teaching enterprise brands how to attract and retain customers through compelling, multi-channel storytelling.
Marketing Strategy Development
DIAMOND Strategic Marketing (DSM) offers go-to-market strategy development and outsourced marketing leadership services to technology and professional services firms around the globe.
Marketing Strategy Development
DSM services span market planning, market analysis, product marketing, marketing communications, lead generation, and customer development. They specialize in developing realistic marketing programs that enable customer segmentation and targeting to hasten business development. Their domain expertise includes many vertical markets including retail, distribution, professional services, and all public sector markets including Federal, State & Local Government, and Education. Diamond Strategic Marketing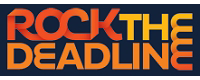 Content Marketing Expertise
RockTheDeadline is a web-based SaaS offering that collaborates with brands and agencies to enjoy quality, predictability and reliability around the effective use of content marketing strategies.
Content Marketing Expertise
By providing editorial oversight, they find and manage independent producers to revolutionize how their clients are able to respond to their ever-growing digital needs across key industries such as enterprise computing, energy and the environment, health and wellness, mobile, media and entertainment, money and asset management, and others.Recently RTD and WebAttract delivered a webinar called "How to Get on the Radar of the IT Buyer with Effective Content Marketing Strategies". RockTheDeadline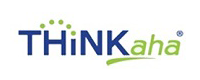 Thought Leadership Services, Coaching & Mentoring
THiNKaha turns corporate experts into thought leaders by helping corporations that are already active in social media leverage those activities to reach their audience and increase their business.
Thought Leadership Services, Coaching & Mentoring
THiNKaha services include book publishing, webinar publishing, social media, traditional media coaching and vetted referrals, and many other thought leadership services, including books, workbooks, webinars, coaching and mentoring, and the creation and support of corporations' thought leadership blueprints. For more and to get your thought leadership blueprint from Mitchell Levy, 
click here
.
Questions? Feel Free to Contact Us