The WebinarReady™ Master Webinar Producer Training Course
Now You Can Plan and Execute Your Own Webinars Using WebAttract's Proven Methodology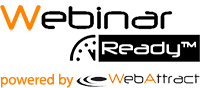 "For the first time, we are opening up our webinar playbook…
We'll show you how we've produced, moderated and supported over 500 top-notch webinars. We know exactly what to do before, during and after the webinar to convert attendees into customers and now we're sharing that knowledge with you."
– Mike Agron, Co-Founder & Executive Webinar Producer, WebAttract
What's included in the WebinarReady™ Course?
Here are the deliverables you receive once you invest in this course:
WebAttract's proven WebinarReady™ methodology with best practices and metrics to get more leads, prospects, and sales

Eight 45-60-minute, step-by-step videos that walk you through every step of the WebinarReady™ webinar production process

Student handouts that contain real-world exercises, checklists, and ready-to-use templates

Access to the professional learning management system where you can easily watch the videos, complete the handouts, take the quizzes and keep track of your progress in the course

A 30 minute 1:1 coaching session with an experienced WebAttract webinar producer

A WebinarReady™ Master Webinar Producer Certificate that shows the world you have the knowledge and skills to produce successful webinars
What You'll Learn – Your Complete WebinarReady™ Course Outline
Each of the 8 videos covers the following key topics:
Your WebinarReady™ Guarantee
If you purchase this WebinarReady™ course and implement it, but do not get the results you want, simply let us know, and we'll immediately refund your investment.
*One time payment per user for a perpetual license. Please contact us for group licensing rates.
Here's What Other Marketing Professionals Are Saying About WebinarReady™

"WebAttract has taken their proven techniques and turned them into what is easily the most comprehensive webinar training available. If you're merely 'winging' your webinars (as most marketers are), you'll quickly find that there's vast room for improvement. This course cuts through the buzzwords and flashiness to give you a practical and repeatable framework for engaging your audiences with webinars."

"The modules are jam-packed with information! I found myself watching the different sections multiple times and finding more nuggets along the way!"

"I've been in the webinar production business for almost a decade and this is the first time I have seen webinar production taught so comprehensively. When you are finished with the WebinarReady course, you will be equipped with a roadmap that takes you from webinar concept to final execution. WebAttract leaves no stone unturned. I highly recommend this course to budding webinar producers and those who wish to handle webinars in-house."

"When I started to produce webinars there was nothing available in print nor online to teach me what I needed to know to become a successful webinar producer. It was over a lot of trial and error that I was able to figure it out. I wish the WebinarReady course was available when I started out, as it would have saved me a lot of time in learning how to create polished webinars."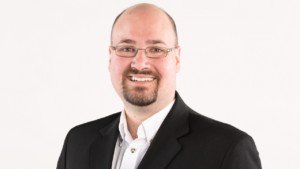 "With my new knowledge I've learned how to make the entire webinar process smoother as well as how to track what works and doesn't work in my marketing campaigns. I've noticed an increase in the number of people registered for my webinars and I feel more confident in my strategies for before, during and after the webinar."
Frequently Asked Questions
Questions? Feel Free to Contact Us